Offers for New and Returning Customers
New and Returning customers can choose from the below offers – for more information contact the team.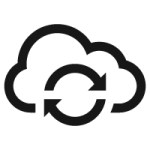 Offer 1 – Free Upgrade or Free Health Check Report
When purchasing VLEM's Managed Hosting (including Shared+, Cloud and Cloud + packages) along with ANY Administrator Champion/Technical Support Package choose from a free upgrade to the latest version of your Moodle, Mahara or Totara platform.  (Includes standard plugins – not including upgrades of custom plugins or modifications/customisations to themes – these elements to be priced separately) Or choose  a free platform Health Check Report.

Offer 2 – Free Theme Refresh
Purchase Administrator Champion & Technical Support alongside VLEM Managed Hosting Cloud packages and can schedule a free Theme Refresh – this includes a 1 hour theme consultation, theme mock-up and 1 day theming improvements.

Offer 3 – Three for Two on Moodle Course Design
Appoint VLEM to create two Moodle Courses you can be proud of and we will include another Moodle Course Design for free. Our experienced e-learning instructional and graphic designers can be appointed for either two 3 or 5 day course design projects. You will qualify for one additional 3 day course design project for free. 3 day Moodle Course Design £1,950 (+VAT) or 5 day Moodle Course Design £3,000 (+VAT)

OFFER 4 – THREE FOR TWO ON courses MOODLE COURSE creator or moodle administrator courses in birmingham
Get 3 days of courses for the price of 2 on Moodle Course Creator, Moodle Administrator, Moodle Manager or "Getting going with Linux" Courses.
For more information about the above service and offers contact us.