G-CLOUD – DIGITAL MARKETPLACE
G-Cloud – Routes to procure our services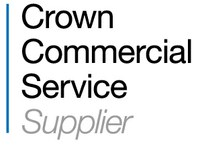 The G-Cloud Digital Marketplace is an initiative by the Cabinet Office designed to offer a simpler way to buy and sell digital services in the public sector. Its goal is to help improve procurement expenditure management as part of the government's deficit reduction and growth agenda. The G-Cloud Digital Marketplace enables public sector organisations to 'call off services' without running lengthy procurement processes.
Procurement professionals in the UK public sector, including Health, Local Government, Devolved Administrations, Education and Not for Profit organisations can make substantial savings by using Crown Commercial Service (CCS) G-Cloud as their procurement route.
The latest sales for G-Cloud are £806M, with 50% in value going to SMEs. 77% of total sales by value were through Central Government; 23% through the Wider Public Sector.
TDM has a range of services available within the Software as a Service and Specialist Cloud Services category for public sector procurement through the Digital Marketplace:
ePorfolio Mahara Managed Hosting
ePortfolio Mahara Support
ePortfolio Mahara Development
ePortfolio Mahara Consultancy & Training
eLearning VLE Managed Hosting
eLearning Moodle Support
eLearning Moodle Consultancy & Training
eLearning Moodle Development
Totara LMS Managed Hosting
Totara LMS Support
Totara LMS Consultancy & Training
Totara LMS Development
TDM VLE Middleware has a strong track record working in partnership with education and public sector organisations to support their virtual learning environments. Customers include:The Pensions Regulator, Cardiff University, Remploy, Coventry City Council, East Riding College, Maccelsfield College, Bilborough College, University of Wales Trinity Saint David, Sparsholt College, EEF – The Manufacturers' Organisation, and Royal Agricultural University.